BrainReactions' Online Innovation Training Webinars will give you the innovation tools and techniques you need to transform the way you work.
DO YOU LEAVE INNOVATION UP TO LUCK ?
Are you concerned with stagnation in your organization or career because:
You don't generate useful new ideas that make/save money for you or your organization.
You don't have a quality innovation program or process to select and refine the right ideas to move forward.
You don't use best practices to develop and present your ideas so they stick internally and with your customers.
Upgrade your thinking by gaining the tools and skills for systematic innovation, so you don't have to depend on luck or chance to succeed!
WEBINAR SERIES Overview
This 4-part webinar series teaches you our step-by-step system of tools and activities you can use right away, along with examples you can follow. Each part is delivered as an online webinar which lasts 60-75 minutes including questions and discussions.

Here's an overview of the content:
Part 1. Before the Storm: How to purposefully and strategically plan your innovation process.
Part 2. Brainstorm Ideas that Rain: Best practice idea generating tools and techniques for individuals and groups.
Part 3. After the Storm: Idea analysis, synthesis, and concept development.
Part 4. Idea and Concept Communication and Action: You may have generated a great idea or concept but how do you communicate it so that people can understand it and how do you get it through the right channels in your organization and launch into the real world? We will show you some of the best practices used for communicating and marketing your new concepts.
TESTIMONIALS about the BrainReactions Innovation Process,
Activities, and Results:
Since 2004, BrainReactions has trained hundreds of individuals and companies. We asked past participants what their key take-aways were. Here's what we heard back from them:


• Sean R., P&G: "Thank you for your help early on in the development of the brand; it proved very helpful to expand our horizons and ultimately converge on the current test execution."
• Philippe D., National Bank of Canada: "We are now in the concept generation mode and I'm pretty anxious to see the results of my process. Up to now I have seen pretty impressing stuff (very different than what we normally produce). It helped me a great deal in my training and the creation of my Ideation process!"
• Amil Husain, The United Nations: "The amount of ideas [that were] generated is truly astonishing and we are all greatly impressed by the breadth and extent the entire process has taken. I have submitted the ideas to our entire global team and am already receiving very good feedback from our coordinators on the ground. I am sure the ideas generated during these sessions will assist our country campaigns to mobilize more young people to take action on the Goals."

Questions or ready to get started?
E-mail darin@innovationtraining.org
About the Trainer:

Darin Eich, Ph. D.
President, BrainReactions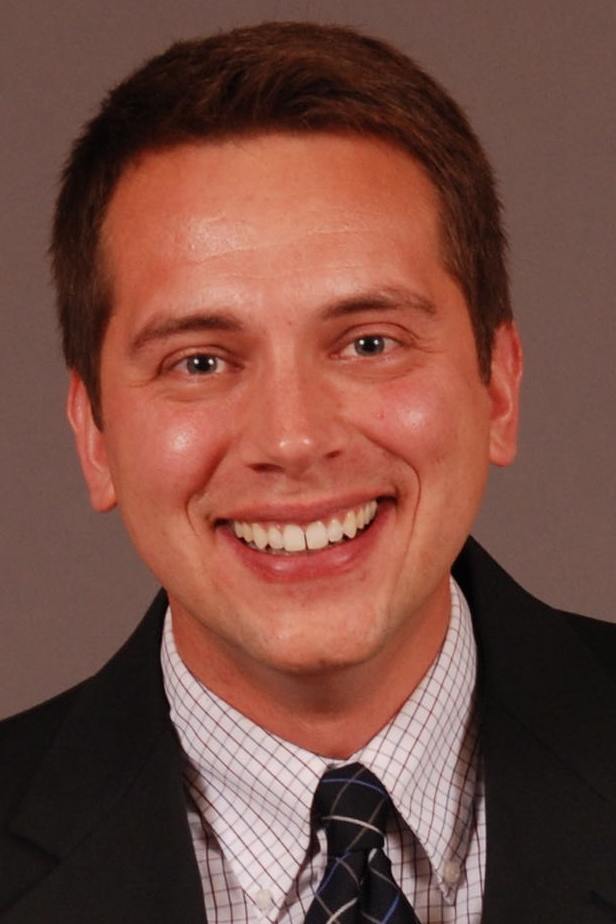 Dr. Darin Eich, author of "Innovation Step-by-Step," has a Ph.D. from the University of Wisconsin-Madison. Darin is an innovation and leadership program facilitator and researcher. His experience and research from hundreds of innovation sessions and programs contributes the key elements of the processes taught by BrainReactions. He is known nationally for his high-energy, entertaining workshops and speeches that enhance leadership development and creativity. Darin has helped many organizations enhance their own innovation, idea generation, product development and marketing efforts. From Fortune 500 companies and global nonprofits to universities and start-up entrepreneurs, Darin's systems and activities have proven effective for a variety of industries and challenges.

WHAT YOU GAIN:
• You will get skills and tools to be a better innovator
• You will create actual ideas for whatever challenge you face
• You will learn to create good innovation questions, analyze ideas, synthesize and present concepts
• You will learn about online tools useful for each step of the innovation process
PRICING:
$497 per Participant, or
$2,497 per Group (up to 10 people from one organization)
for all 4 sessions

GET STARTED:
Email Darin Eich at darin@innovationtraining.org with questions or to begin.

WHAT YOU CAN TAKE WITH YOU:
• Get a simple innovation model to apply to your organization right away
• Use BrainReactions' idea-generation process developed from training hundreds of professional brainstormers
BONUS DELIVERABLES:
• All training materials used in the online workshop
• Innovation Step-by-Step eBook
• A Special Report on "Building a culture of innovation within your organization"
WHEN
Four sessions of 60-75 minutes available as recorded webinars after registration.

WHERE
Online, from the convenience of your own computer.
ON-SITE TRAINING:
• Our training can also be provided in-person at your company location. For details, please email Dr. Darin Eich at darin@innovationtraining.org

Questions
or
Ready to begin

E-mail darin@innovationtraining.org

Other webinars you may like: